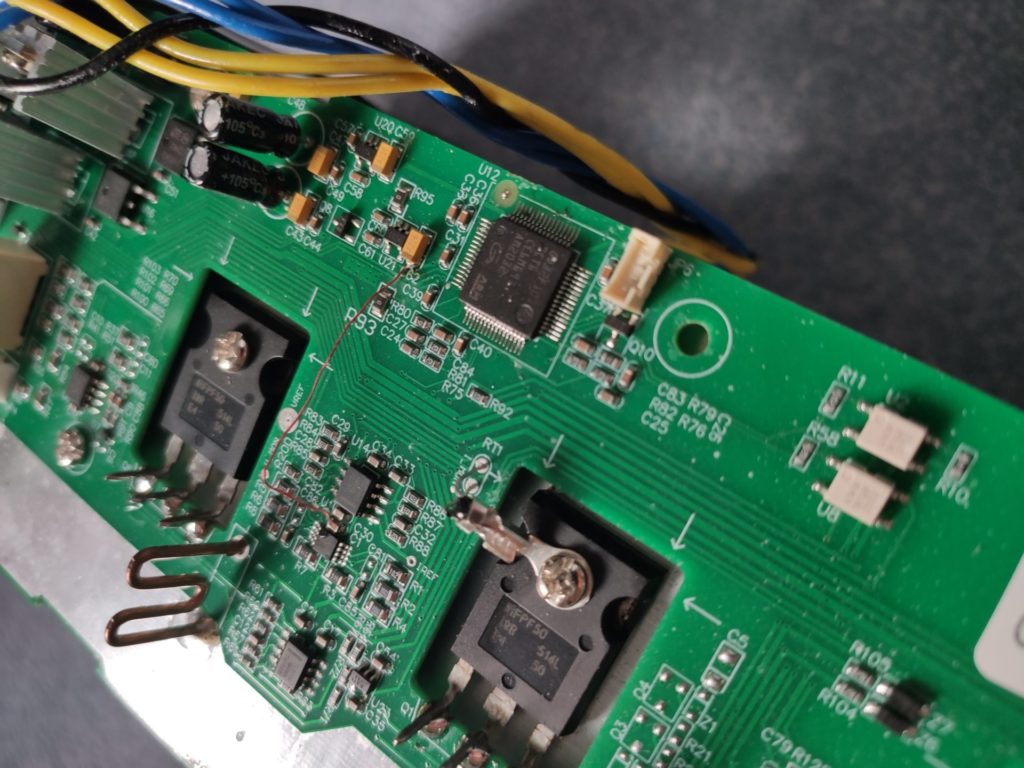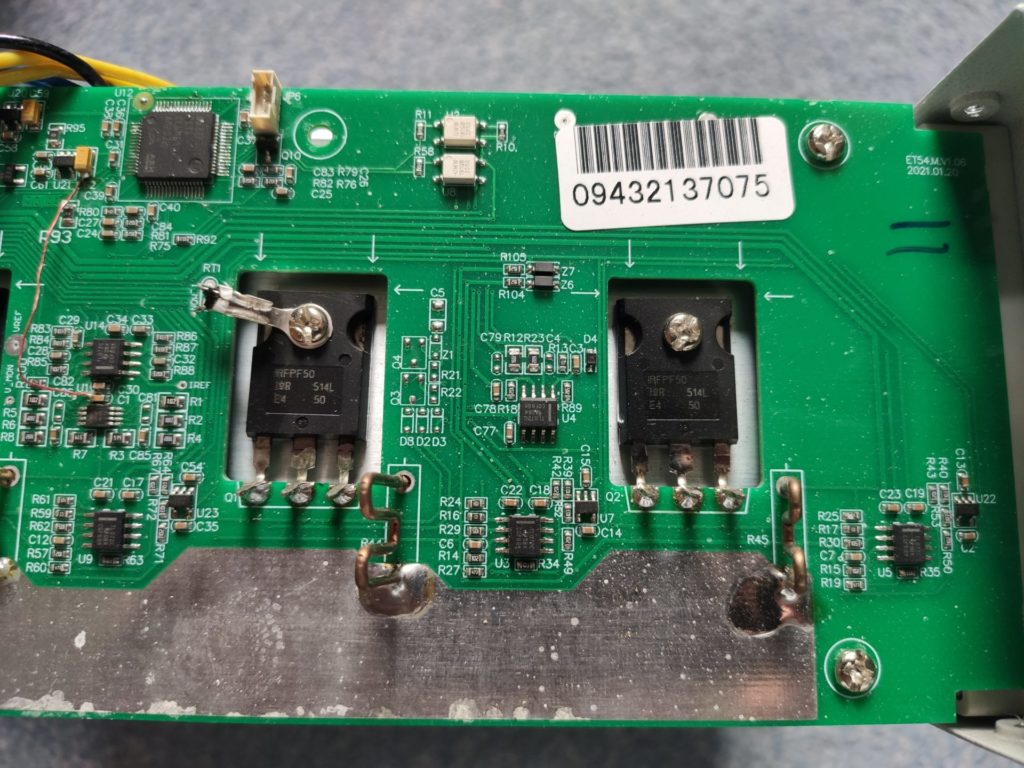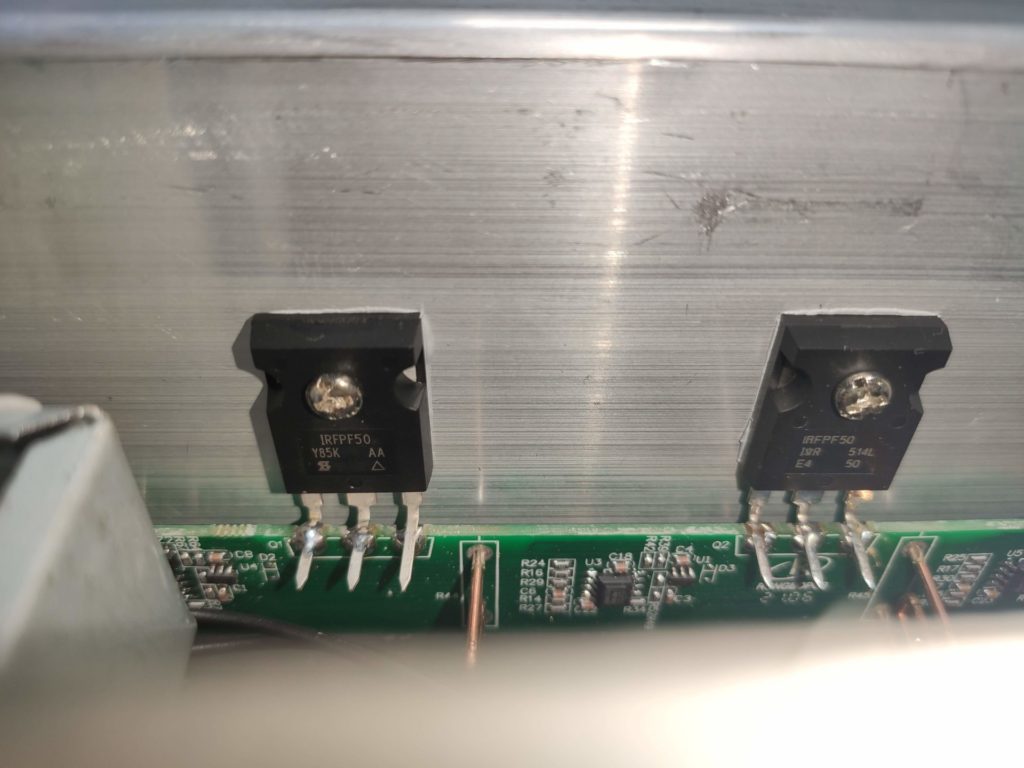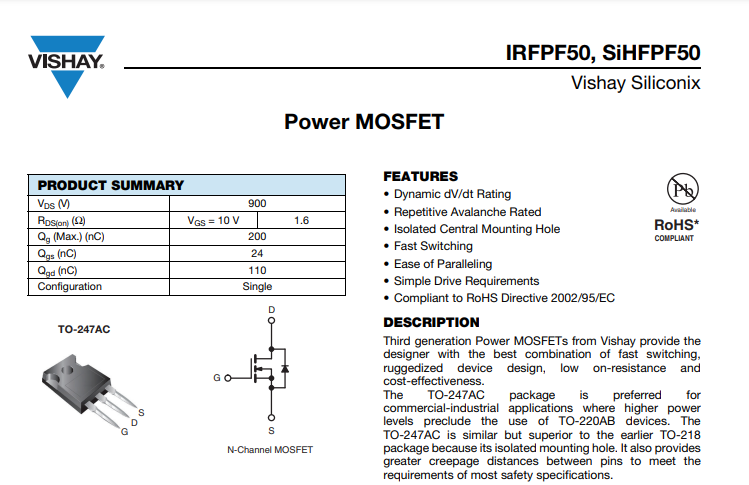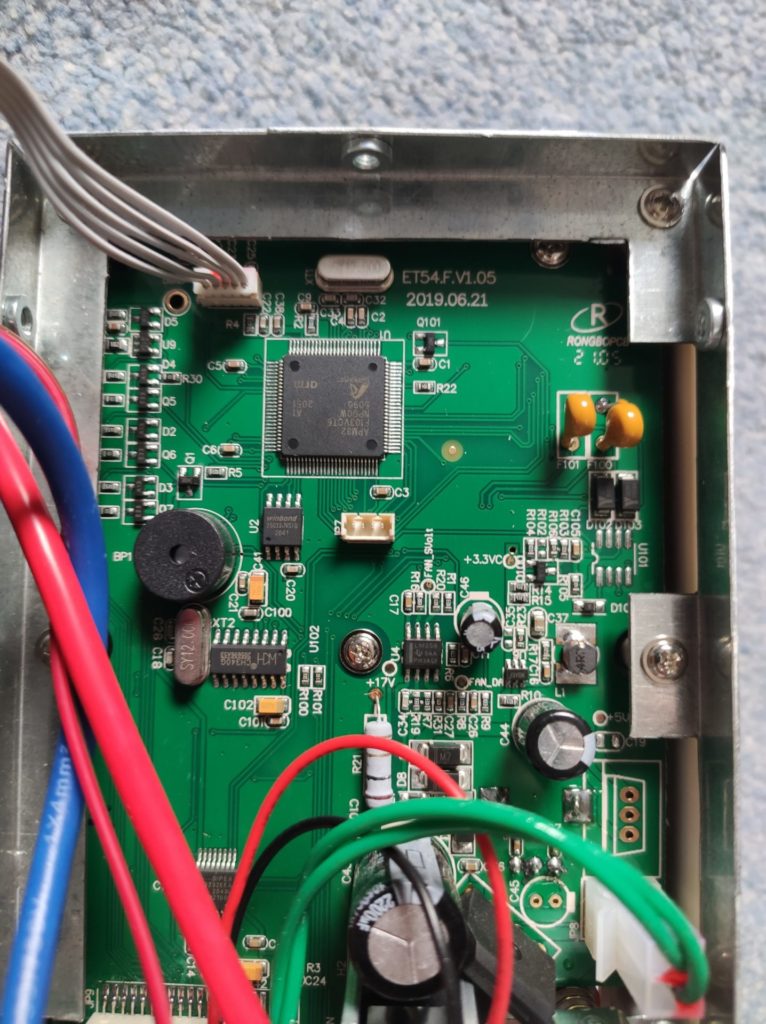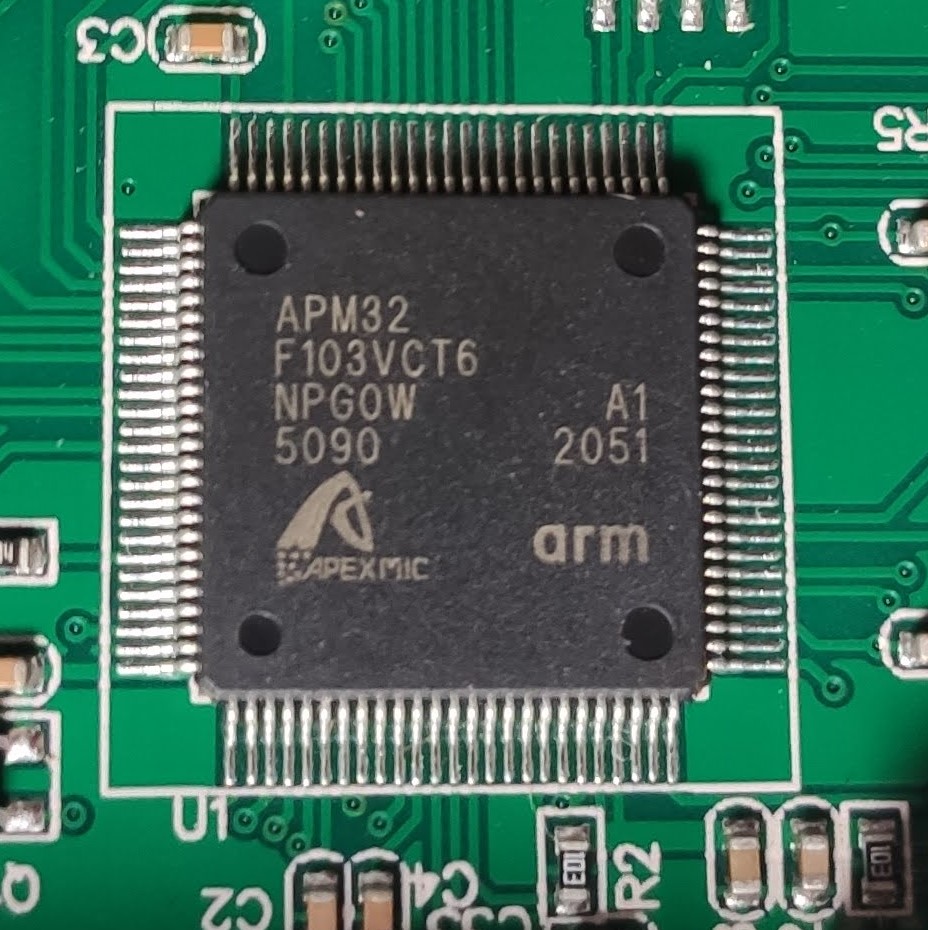 My thoughts:
Disclaimer: I haven't tested the load at all.
In total there are six MOSFETs. The packages differ between some of them. At least four of them appear to be recycled.

The Microcontrollers are clones of ST µControllers… Assuming the clones are good, there should not be any problems. The current Semiconductor shortage is very likely to blame for the decision to use cloned parts. Hopefully the manufacturer has done lots of testing (which is not very likely).

There is quite a lot of dust and overall dirt inside the unit.

Read more about the unit in this thread on the EEVBlog.
This short post doesn't aim to be a review, but rather a collection of some thoughts and images I'd have liked to have before deciding on the purchase.